Here is a message from former Chapter VP and Board member, Matt Hermstedt '89, and Jane, who gave up the corporate life to travel the world (starting in North America). Matt is Class of '89 and nuclear power trained so he can diagnose and fix any RV mechanical issues. 
In their overland RV with their young son Wolf, and South African Ridgeback named Casey, Matt writes:
"Jane, Wolf, Casey and I are about to hit the road on our wide ranging trip for who knows how long. We've already started recording our journey on our blog – https://www.kiddogtravel.com/. Please visit the site and subscribe to keep up to date with us. We greatly appreciate questions and comments on the site to help us form a community (and give us a feeling that someone is actually out there!)"
Farewell and following winds at 55 mph and 6 mpg to Matt, Jane, Wolf, and Casey.
Several members of the USNA Greater Kansas City Metro Chapter attended a grand luncheon event honoring actor Gary Sinise with the Col. Roger Donlon Patriot Award. We were behind enemy lines with the Army—-the AUSA (Association of the United States Army) on February 25, 2019, at the Downtown Marriott in Kansas City, MO. There were over 400 in attendance total.
Included Navy USNA alumni mingling with the Army were:  KC Chapter President Bob Culler '74, Chapter Treasurer Jack Rush '73, Board Member Chuck Stevens '73, Board Member Eric Carlson '74, Board Member Captain Mike Gochis '90 (SelRes still wearing the uniform), Board Member Bryan Didier '91, Retired Captain Dale Puhrman '73, and Stu MacArthur '84. Also attending was Honorary USNA Chapter member RADM Jeff Penfield, USN, Ret. and his wife Cynthia. Admiral Penfield is the only Navy Flag Officer living in Kansas City, and is Executive Chairman of the USS Kansas City (LCS-22) Commissioning Committee.
When it was announced in Gary Sinise's biography that the U.S. Navy had previously made him an Honorary Chief Petty Officer, the whole Navy contingent cheered loudly. Sinise's own father Robert Sinise, was a Navy Photographers Mate in the early 1950's, it seemed most appropriate. Actor Gary Sinise's has a new 2019 book out entitled Grateful American, A Journey From Self to Service. 
Army-Navy Registration is Now Open!
It's the most wonderful time of the year! Sign up to cheer on Navy with the Alumni Association! Registration for our bus trip up to Philly and our tailgate is now available.
Army-Navy Game 

8 December 2018

3 p.m. Kick-off

Lincoln Financial Field

Coverage on CBS

 
Alumni Association Tailgate
11:30 a.m. to 2 p.m.
Join the Alumni Association for the best tailgate of the season! We are indoors with heat, bathrooms, hot food and an open bar at the Wells Fargo Center, walking distance from Lincoln Financial Field.
Alumni Association Bus Trip
Departs at 8:15 a.m.
Skip the hassle of driving into the city and let us do it for you. Our bus trip leaves from Navy-Marine Corps Memorial Stadium in Annapolis and brings you to the Wells Fargo Center and back again. Ride in style on our comfortable buses complete with trivia, prizes and Navy spirit. Unfortunately, no one-way discounted bus tickets are available.
Tailgate and Bus Combo Ticket
Sign up for both and save! Guests receive discounted tickets when purchasing both the bus and tailgate.
Sign up now and save with early bird pricing until 31 October. After this date, all prices will increase by $5. Registration closes on 1 December at 12 a.m. No refunds will be issued after this time. Registration may close sooner if the tailgate or buses sell out.
Please visit our website for more information, or email events@usna.com.
U.S. Naval Academy Alumni Association & Foundation
247 King George Street, Annapolis, MD 21402
(410) 295-4000 | www.usna.com
Flag Retirement Ceremony-Flyer-20180614 
Bio_Captain Fraser-Loria_Dec 2017
FLAG RETIREMENT CEREMONY 
The Missouri Korean War Veterans Memorial Committee 
Observance of National Flag Day 
Thursday, June 14, 2018 
Patriotic Music begins at 9:30 am, Ceremony at 10:00 am 
at the Missouri Korean War Veterans Memorial 
Washington Square Park, Pershing and Main Streets, Kansas City, MO 
Jamie Fraser-Loria, Captain, USN, Keynote Speaker 
Mark Alford, WDAF Fox 4, Master of Ceremonies 
The American Legion Band, Heather Pickett Conducting 
Korean Choir of Greater Kansas City 
Parking in the west lots of the Liberty Memorial 
Military Vehicle Display by Kansas City Military Collectors Club 
Flag drop off at area Dignity Memorial Providers of Kansas City 
American Legion Posts in Greater Kansas City 
 www.mokoreanwarmemorial.org 
Follow us on Facebook: @MKWVM 
22 April, Sunday – 1730 – Celebrating Our Military History
The graduate associations of the three service academies (USNA, West Point, and USAFA) of Kansas City are inviting you to a dinner celebrating the history of our military, our country and its heroes. We will be featuring three great presentations at this event:
A short history of the Air Force Academy in honor of its founding on 1 April 1954

A great presentation of the history of the American Flag presented by the Heroes of '76, National Sojourners Association, Chapter 154, Ft. Leavenworth

Video presentation of and personal comments by PFC John Roberts, WWII veteran of the 101st Airborne, who parachuted into the famous Market Garden operation and then fought in the Battle of the Bulge
Location:  Hereford House, 5001 Town Center, Leawood, KS 66211 (913-327-0800)
Date/Time
:  Sunday, 22 April 2018, 1730 (5:30 pm)
Attire: Casual
Dinner Options: Choice of one:
Twin Medallions | Twin 4oz. bacon-wrapped medallions, hickory grilled
Hickory Grilled Chicken | Twin boneless chicken breasts hickory grilled and served with shallot demi-glace 
North Atlantic Cod | Topped with bread crumbs and baked to a golden brown, drizzled with beurre blanc sauce 
All dinners served with Hereford house salad, roll, green beans, whipped mashed potatoes, coffee and iced tea 
Cash Bar will be open before and during dinner
Cost: $35/plate (taxes and gratuities included)
Reservations:
Reservations should be made at http://www.cvent.com/d/bgqj3h.  We recommend making reservations at the earliest for guaranteed seating.
Please note that this is a joint service academies event to which graduates of all the service academies, parents of service academy cadets and graduates, military veterans, supporters of the military and guests are all invited.  We look forward to seeing you there and celebrating our military's and country's histories.
Link to Navy Band Concert in Kansas City March 6, FREE Tickets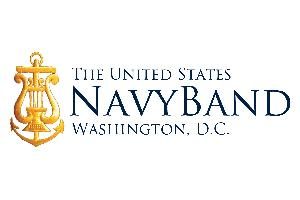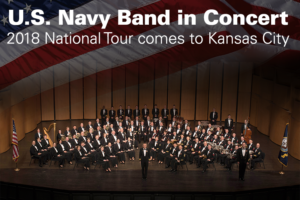 What: Lunch, Celebrate the Beginning of the End of the Dark Ages
When: Wednesday, February 28, 2018 from 11:30-1:00
Who: USNA Alumni (Kansas City metro area)
Where: Hereford House Restaurant, 5001 Town Center Drive Leawood, KS 66211, Phone 913 327-0800 (near I435 South)
Menu: https://www.herefordhouse.com/see-our-menus.html
Speaker: None. To get your personal input on 2018 possible plans and activities: regular monthly or quarterly luncheons, golf against West Point and Air Force, other joint service academy events, Fall USNA founders day dinner, getting local chapter 501c3 non-profit status, football watch parties, Royals game, Memorial weekend Sunday concert @ Union Station and joint dinner like 2017, possible fly away to Notre Dame game in San Diego on 10/27 or SMU game in Dallas on 9/22 (hotel, tickets) etc. Treasury report.
RSVP: Bob Culler by February 24 bob.culler@1974.usna.com or text to 913 488-6319. The room upstairs seats 12 comfortably so please RSVP in case I need to move us to a larger room. Thanks.
I know this is very late notice but if anybody wants to escape your own man or woman caves this afternoon and watch the Navy SMU game on Veterans Day November 11, a few of us KC alumni are informally gathering down at the  Granfalloon Bar and Grill down at the Country Club Plaza around 2:00 PM. I don't have a room reserved or anything formal. So wear something with Navy on it so we can recognize you. 
Here is the address:  It is facing Brush Creek just beside Plaza III Restaurant.
The Granfalloon Restaurant And Bar
608 Ward Pkwy, Kansas City, MO 64112
The game is on TV on the CBS Sports Network at 2:30 PM. 
Go Navy Beat SMU. Happy Veterans Day to each of you!
Bob
Bob Culler | President
—————————————————————————————————————————————————————————————————————-
All Academies Fall Family Wine Country Picnic
Families are invited to a new type of event for us. Don
't miss this fun time to get to know each other.
Date: Saturday, 23 September 2017
Time:  1200 hrs (Noon) until closing
Location:  KCWineCo Winery at 13875 South Gardner Rd, Olathe, KS 66061 (on Gardner Rd between 135th and 151 St)
Details:
1)  Bring your own picnic basket for your family.
2)  Huge Smores, soft drinks, water and KCWineCo wine are available for purchase on site.
3)  Picnic tables will be available; however, lawn blankets should be brought just in case we run short of tables.
3)  The Vineyard Olympics yard games for the family and kids will be available; AF-Army-Navy competition is welcomed.
4)  Bring your own yard games (i.e. Badminton, etc.) as well.
5)  Bring cameras and bug spray – it is the country.
6)  KCWineco is owned and operated by fellow USAFA graduate Kirk Berggren ('86) and his family. Kirk is making a special effort for this event on behalf of our service academy associations.  Make sure you enjoy a bottle of one of the many wines KCWineco is now producing.
Invitees:
Members of the associations of graduates from all service academies, former military veterans and military members, members of the parents' club of cadets, and family members.  
Don't forget the kids too.
Parents of prospective midshipmen (cadets) are also invited as well as the candidate him/herself.
Cautionary Note: The winery and vineyards are open for viewing but this is a working operations. It does have barbed wire, poison ivy and an unfenced pond outside of the customer area. So monitoring of children is absolutely mandatory to prevent them from getting into areas that are off limits and not safe.
RSVP
: Please send a count of those in your family to 
gshuey@tensortech
 by
Wednesday, 20 September.
Navy please copy 
bob.culler@1974.usna.com
See You there.
Gregory N. Shuey
President, Kansas City Association of Graduates of the Air Force Academy