Joint Service Academy Leadership Breakfast Feb 29 Hereford House Leawood, KS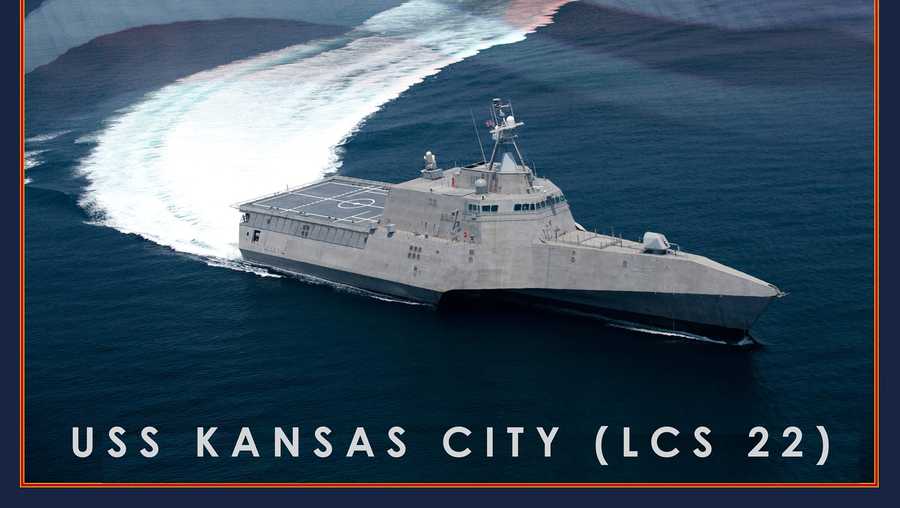 When:               Saturday, February, 29, 2020
Where:             Hereford House, 5001 Town Center Dr, Leawood, KS 66221
Who:                All Service Academy Alumni, their spouses, Navy League, AUSA members, Service Academy Parent Clubs members
Time:              9:00 AM to 10:30 AM
Speaker:        Retired Rear Admiral Jeff Penfield, USN, will speak about the work of the local Commissioning Committee of the USS Kansas City (LCS-22), which is the Navy's newest littoral combat ship being commissioned in San Diego, CA on June 20, 2020. Admiral Penfield is the Executive Chairman of the USS Kansas City Commission Committee which is comprised on many top civic and business leaders in Kansas City MO and KS, including mayors and congressman and also five service academy alumni representing all three academies.  Admiral Penfield was also the Executive Chairman of the USS Wichita (LCS-13) Commissioning Committee in 2018-2019 and planned the events for celebration of the ship turnover to the US Navy in January 2019 in Mayport, Florida. He was an F-18 pilot during his 34 years of active duty in the Navy and a squadron commander and held many positions of high responsibility in including in test and evaluation of aircraft, acquisition testing of the Super Hornet F-18 (advanced version) aircraft and unmanned aerial vehicles, and oversaw operational fleet maintenance.  His official Navy biography is here: Rear Admiral Jeff Penfield's Navy Biography. The Admiral sits on the boards of several civic and veterans organization including the Fisher House and is a member of the Navy League.
Commissioning Committee:  The web page for the USS Kansas City Commissioning Committee:   https://usskansascity.org  Admiral Penfield will also talk about the littoral combat ship, the crew, what the mission of the ship will be, and potential overseas deployment capabilities for the Kansas City.  You are going to be amazed at the support (both financially and with community leaders) for the ship. An enduring scholarship fund (six figures) has been set up to support to crew of the USS Kansas City enlisted sailors where they can take on-line courses from local colleges and universities for college credit. The overwhelming majority of our contributions came from corporate sponsorships and local family and philanthropic foundations. The local USNA Alumni Chapter will make a corporate contribution representing all of you. This meeting is to tell the story of the USS Kansas City joining the fleet and make sure you, as local service academy alumni, get the insider story of how a community came together to support the Navy's newest combat ship. There will be many Kansas Citians attending the public ceremony in San Diego, CA on June 20.
Dress:             Business casual or casual (it's a Saturday)
Cost:               $16.00 includes a full buffet breakfast of eggs, bacon, sausage, potatoes, juice, and coffee. Please RSVP to Bob Culler if attending ASAP: bculler@sbcglobal.net or text 913 488-6319 prior to midday on Wednesday, February 26.  Cash or personal check only at the door please, no credit or debit cards.
Speaker is recently retired RADM Jeffrey R. Penfield, USN, now Sr. Director Honeywell FM&T, Kansas City, MO. Admiral Penfield is a highly decorated F/A-18 E/F Super Hornet pilot who held numerous operational and support commands in his 34 year Navy career. He is a native of Wichita, KS. Parents of Midshipmen and Cadets, West Point Association of Graduates (WPAOG) and the Kansas City Air Force Academy Association of Graduates (KCAOG) are invited.  This event was well attended with over 25 alumni and guests attending. Admiral Penfield's message was all Navy leadership is local and it is more important today than ever, in a higher op tempo Navy, with multiple and diverse worldwide threats.  His message was well received.  The invocation was given by Monsignor Stu Swetland, '81 Catholic priest, Rhodes Scholar, Catholic radio commentator, and president of Donnelly College in Kansas City, KS. Three USMA and one USAFA alumni also attended.