Blue Angels in Kansas City 2019 July 5 Practice Session
Posted: 5/13/2019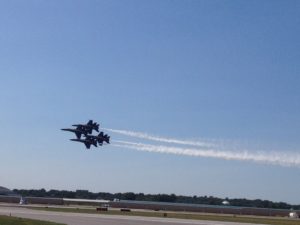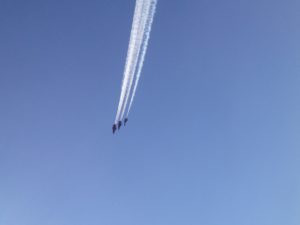 On Friday, July 5th the Navy League of Greater Kansas City, the Association of Naval Aviators, and the Naval Academy Graduates are hosting a VIP Blue Angels Event. This event will take place during the practice show for the U.S. Navy Blue Angels at the Wheeler Kansas City downtown Airport. This is a chance to watch their show before the Kansas City Air Show on Saturday and Sunday. After the show, the Blue Angels will come and greet our tent.
We will have a catered lunch and we hope to raise money help support the Blue Angels friends and family tent at the Kansas City Air Show. These funds will help offset some of the costs of having them at the Air Show. We hope by helping support these causes, that the Blue Angels will be encouraged to come back to our wonderful city in the future
This partnership will indirectly support the USS KANSAS CITY Commissioning Committee. Please see the attached flyer and consider supporting and attending this special event.
Sincerely,
Ward Cook
U.S.S. KANSAS CITY (LCS 22) Commissioning Committee, Executive Director
(816) 210-3276
«
April 18 Navy/Marine Corps Social, at Burg & Barrel, Overland Park